If you're reading this, your dream beach vacation is RIGHT around the corner. You may find yourself twiddling your thumbs and simply waiting for the day to arrive.
Lucky for you, we've put together a list of productive (and fun!) things you can do while you wait for the day to arrive! These will make the time go faster and plus, you'll be happy you took care of it all in advance.
What To Do 100 Days Before Your Beach Vacation
These days, it seems like once the weather hits a temperature over 60 degrees, it's automatically "summertime," at least according to retail stores. It can be the dead of winter and you're tempted to get a head-start on all of the new adorable swimsuits on the racks. Luckily, when you have a trip planned, you have an excuse to do so!
Go ahead and purchase one or two, so that you'll have an updated look for your upcoming getaway.
Hopefully, this task won't be necessary, but it's always a good idea to dig the thing up and physically feel it in your hands before you travel internationally. Doing so helps to rid of all the inevitable paranoia that you lost it or other disastrous scenarios.
Once you find it and/or update it, make sure to keep it somewhere super safe, but also memorable.
3. Double-check your travel itinerary
Because it's pretty far in advance, it's very likely you won't have ALL the details regarding flight boarding times, seat assignments, etc. However, it definitely won't hurt to take a second look at your flight date/times to calculate how much time you'll need to commute to the airport.
Having a BeachMaster makes this whole process way easier, as they tend to double, triple and quadruple-check these details for you!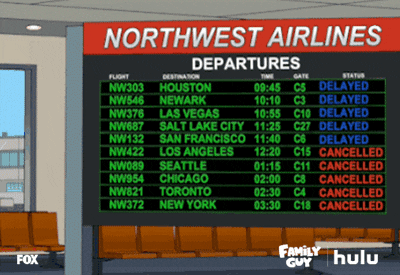 4. Find the best beauty products for the beach.
Any excuse to go to Target, am I right? But seriously, there are a handful of beauty products that are actually very beneficial to have on-hand when you'll be getting lots of sun and water exposure.
For example, water-proof mascara will be your saving grace on a beach trip.
5. Make babysitter, pet-sitter, and/or house-sitter arrangements.
If you don't have kids, pets, or a house — disregard! It's best to find someone to take care of these things well in advance, so that you're not scrambling in the weeks before your vacation. You'd be lucky to come across someone who is available to commit to something like this with little notice.
Trust us, this is an important one!
6. Do more research on the resort you're going to.
All you have to do is visit our main page (www.bluesunvacations.com) to find your specific resort's page. There, you can scroll through photos, as well as read about your resort's amenities, activities, restaurants and other perks. You can also dig into the resort's own website to find a more detailed look at anything special going on during your stay.
This is fun because it gives you a more realistic vision of what you're going to be experiencing 100 days!
7. Start finding entertainment to bring along on your trip.
You'll definitely need at least ONE good book for laying out on the beach everyday. We suggest you find at least one for that and maybe even another, just in case you finish it quickly! There will be plenty of flight and airport time to kill, anyways. In addition to books, magazines are great for lounge time! You could even make a summer/beachy playlist for your phone or iPod.
You can listen for the next 100 days to gear up for the trip, plus you will thank yourself later when you have your beach jams ready to go!
8. Save up a small amount of cash.
The main perk of going to an all-inclusive resort is that you don't have to worry about spending money once there! However, it's always a good idea to have a bit of cash on-hand. You'll want a little for airport snacks, as well as any fees to be paid at customs or when transferring to your hotel.
It's also not a bad idea to consider a small amount for tipping your servers, spa therapists, concierge, etc.
9. Watch beach movies to pump yourself up.
The Last Song, Blue Hawaii, 50 First Dates, and Cast Away — just to name a few. There are plenty out there that you can watch one each weekend before your trip!
Enjoy this gif of Elvis on the beach.
10. Get a bit of sun before you leave.
In the 100 days (about three months) leading up to your trip, it could be beneficial to get some sun on your skin beforehand! Not only will you be a little sun-kissed for your swimsuit, but you may have less of a chance of burning later.
This will help your skin to not be in such shock once you're in-destination!
Again, happy 100 days! We're so excited for you to visit the beach and experience the all-inclusive luxury that awaits. Give your BeachMaster a call if you need anything between now and then!