A total resort experience is the sum of endless factors. Here at BlueSun Vacations, we take beach experience very seriously. We're here to tell you how to do resorting at its best. How so, you might ask? Well, Deniece Williams sang it best in the hit classic "Footloose" —–
"Let's hear it for the boyssssss!"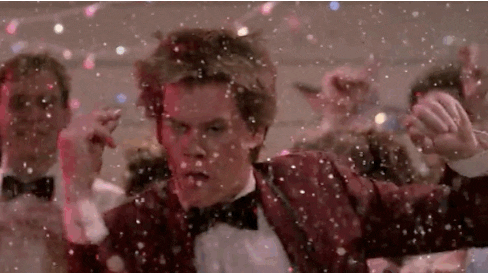 Yes, you with the upcoming bachelor party. You sir, with the family vacation down the road. Or you, one of our cherished honeymooners or grooms-to-be. This one goes out to you. We asked our male travel agents to share how they enjoy their resort stay while vacationing.
How Male Travelers Enjoy Their Resort Stay
1. The drinks
Honestly, this is one of our travel agents' favorite part of their resort — because at an All Inclusive, they're all included! From mimosas in the morning, fruity drinks by the beach, a few beers from your mini fridge, and a cocktail at dinner, you'll walk away from your vacation feeling weird without a drink in your hand.
"My guilty pleasure is beer. Beer. Beer. Beer. There will never be a day where you can ask me if I want a beer and I'll say no." – Toby Wills
2. Sports

Okay maybe not this extreme, but there are so many activities to do on resort property. Surfing, scuba diving, snorkeling, beach volleyball, & many other activities. You can't be bored.
"Every morning after breakfast, I check the agenda for the day. Sometimes it's salsa dancing lessons, or free wine-tastings, or better yet, scuba diving lessons. I try to do something new every time I travel to a resort." -Jeff Rudolph
3. Food
From morning room service to a 4-course (or more) meal at an Italian restaurant, resort food is top notch.
"My favorite part is the food. The options are endless. If you're craving some fries? They got you covered. Want to try some octopus? There's a first time for everything." -Tommy Vichaivattana.
"My guilty pleasure is eating any and everything as much as I can." -Roman Johnston
4. Evening Activities
While it depends on the vibe of your resort, if you're trying to have a good time, there's options for that. Go into town & visit the famous Coco Bongo club or see what activities your resort staff is hosting.
"I had a blast at Karaoke night the last night at my resort," said Lindsey Brown. "I did a duet to 'A Whole New World' from Disney's Aladdin. It was epic."
5. Sleeping
There are no rules when it comes to when you should or shouldn't sleep. Whether you're sleeping by the beach or taking a mid-afternoon nap in the shade of your room. Snooze away.
"My main priority is to unplug," says Toby. "I relax & sleep as much as my body lets me. I usually allow that time to rejuvenate me for when I'm not there!"
6. Adventuring
https://www.instagram.com/p/BHvUPDIBNCtQ6JtrzcAXy9lMbbOc6KKiYHHNaI0/?taken-by=shelbertutt
"My number one priority is to adventure," says Roman Johnston. Imagine, zip-lining through the jungle, swimming with dolphins, or discovering Mayan ruins, if adventuring is your thing, the world is at your fingertips.
"My number two priority is to post my adventure on social media…so people think I'm cool." Thanks for the honesty Roman.
https://www.instagram.com/p/BHvUPDIBNCtQ6JtrzcAXy9lMbbOc6KKiYHHNaI0/?hl=en
7.  The spa
You heard us right.
"My deep tissue, hot stone massage is the first appointment I make when I step foot on-resort," says our CEO David Temple. "I truly value my time of rest & relaxation while vacationing, but there's just something special about an hour or more massage after a long day at the beach. It's worth every penny."
8. Beach Lounging
All these men unanimously named beach dozing, poolside chilling with a book, and swimming in the ocean as their top 3 favorite resort activities.
9. Enjoying your fellow traveler
Fellas, we all know that the best part of any vacation is who you're with.
"By far my favorite part of vacationing is getting to travel with my wife. We could be anywhere & I'd have a blast. Chilling on a glorious beach, overlooking the ocean, at our new 'home' for the week leaves me with nothing to complain about." -Matt Brelsford, Lead BeachMaster
What's your favorite part of vacationing at a resort? Let us know! We're interested.