A few weeks ago, I had the privilege of joining a few of our BeachMasters on a "FAM" (familiarization) trip to Riviera Maya, Mexico. While there, we toured the various properties owned by Karisma Resorts — which are, in one word, amazing.
My reaction to almost everything I encountered at these resorts: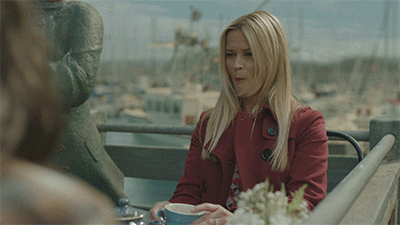 Since I was so impressed by everything I saw, it was difficult to narrow down my favorite parts of the trip — what a great problem to have, right?
But somehow, after much consideration, I was able to round up the most memorable experiences to share with our readers.
The Top 6 Highlights From My Tour of Karisma Resorts:
1. EL DORADO CASITAS
First off, let's talk about our amazing host resort — El Dorado Casitas Royale.
This property is set in a private enclave, just steps away from their Royale property — where you have full exchange privileges. Staying at the Casitas, you'll gain exclusive access to private pools and swim-up bars, various concierge services, aromatherapy, pillow menus and much more.
Personally, I like a good mix of relaxation and activity during my beach vacations, so the Casitas provided that perfect balance. I also really loved the architectural layout of the rooms! They're large and circular-shaped, with lots of space — it would be perfect for two people.
2. Fuentes Culinary Theatre
During the first night of our stay, we attended Fuentes — which is the definition of "dinner and a show".
If you're a foodie, this is your dream come true. The meal features six courses, with a wine pairing for each. The best part — flat-screen TVs that displayed the Michelin-trained chefs' cooking techniques immediately after you were served each dish. As we were experiencing the flavors of the pairing, the chef was on stage in front of us, not only entertaining, but educating us about why the two were paired, how it was prepared, etc.
This dining experience is a must if you stay at the property — just make sure to make reservations ahead of time!
3. Guacamayas Bar
As I mentioned before, although I do prefer to basically do nothing when I'm at the beach, I always want the option of daytime and nighttime activities.
Considering we visited the Guacamayas Bar every single night of our stay, it's obvious that I really enjoyed it. Around 9pm or so (post dinner-time), there would be some sort of entertainment show, which was amazing every time! I witnessed a Michael Jackson impersonation, a fire show and a circus/magic show. Immediately following the shows, the stage area would transform into a dance floor and a DJ would begin their set.
Even if you're not the dancing type, the actual bar itself is fun to chill by because it has swings!
4. Palafitos
If you've been following our recent social media posts, you've probably seen the incredible over-water bungalows that are the Palafitos at El Dorado Maroma.
Our tour of these rooms only lasted about 30 minutes and I can still say that it was one of the best parts of my trip! The Palafitos are a higher-scale room category at the Maroma resort, similar to the Casita option at El Dorado Royale. The view of bright, clear-blue water was like none other from the balcony of these bungalows. Not to mention, part of the floor (!!!) inside the rooms is made of glass! Our guide said it's very common to spot sea creatures swimming around underneath your bungalow.
I'm not sure any other resort room could top the experience the Palafitos provides!
5. Restaurants at Generations
The restaurant interior that stuck out most to me was definitely that of the restaurants located at Generations Riviera Maya, which was the family-friendly resort connected to where we were staying.
I feel like it's easy to assume that because it's not an adults-only property, the level of luxury wouldn't be as high, but clearly, there's no truth to that stereotype based on what I saw at Generations. My personal favorite was the Wine Kitchen, which features an amazing arch built out of wine bottles! I want to re-create it in my own house someday.
6. greenhouse at royale
One of the most unique parts about the Karisma brand is how committed they are to the environment and maintaining sustainable practices throughout their properties.
A big way that they do so is through the quality of their Gourmet Inclusive® Experience, which features fresh produce grown in their very own hydroponic greenhouse, which is located onsite at El Dorado Royale! We got to look inside the 76,000 square foot facility and it was incredible to really see where the food we were being fed came from.
—
Now that I'm dying to go back to my Mexico trip…you should consider taking a visit on my behalf. Talk to a BeachMaster to get started!