This month at BlueSun, we're having a company-wide challenge called "AwesomeVember" where it's all about maintaining a healthy mind, body and spirit. One element of this theme has been different local specialists coming into the office and sharing their knowledge on whatever it is they do!
One of our visitors was Shea Nuckols, a weight-loss coach! Her class was titled "Surviving the Holiday Hustle," where she shared her best tips for tackling the holiday festivities without gaining all those extra pounds!
I, personally, was so glad she came because this is typically me for the entire week of Christmas parties:

Whether you have a beach trip planned you want to stay fit for, or just want to have a healthier holiday season, we're here to share with you the awesome tips Shea gave us! You can check out her Facebook and Instagram for more tips and tricks.
Shift Your Mindset
The first thing that Shea mentioned was to make sure you don't set unattainable goals for yourself — for example, "I'm not going to eat ANY fattening foods just because it's Christmastime."
This isn't realistic AND it's unfair (to oneself!) You can absolutely treat yourself occasionally, especially during the holidays. Therefore, if eat a cookie or drink some hot chocolate, don't feel guilty for the rest of the day. "One decision will not sabotage your plan," as Shea advised us.
Takeaway — It's okay to enjoy yourself in moderation! Let go of "perfect."
Make a Plan
Now that you have the right mindset, you're ready to make a plan.
The first step is to make a list of your top three favorite holiday treats. Whether it be your grandma's pecan pie, your mom's mac & cheese or those green bean bundles — don't worry, you can still plan on indulging! The tip is to keep these treats as your "cheat" items, while filling the rest of your plate with the healthier options available. Shea's tip was to not waste these treats on things you can get everyday! For instance, choose those foods you only get for special holiday occasions.
In addition, if you already have a workout routine in place, it wouldn't hurt to get up and moving each day of your holiday vacation! Yes, of course, it's a good idea to give yourself a break during these times, but you may find yourself, quite frankly, stuffing your face even more than you would have if you'd gotten your regular exercise.
Shea also suggested eating a small snack before your holiday parties, so as to avoid low blood sugar, which can lead to even more snacking.
Takeaway — Prioritize your exceptions and keep a regular routine.
Party Tips
s
Holidays = lots and lots and LOTS of parties! Parties also (usually) mean lots of delicious, unhealthy food. The first "party tip" Shea provided was to bring your own healthy dish wherever you're going! This way, you have no excuse not to fill at least some of your plate with nutritious foods.
Another helpful tip? "Stay far away from the food table!" proposed Shea. "You start chatting with people and you're grabbing at the snack bowls the entire time." When it's time to fill your plate at whichever get-together you're attending, a good idea Shea gave was to fill your plate with healthier options FIRST, such as veggies and fruit. This way, you can use whatever hunger is left for the "treats."
When it comes to alcohol, stay aware of those high calorie drinks! It might be smarter to choose the lower sugar/calorie beverages. Also, make sure to alternate between water and an alcoholic drink so as to stay hydrated!
Takeaway — Start with the healthy foods & drinks first, then you won't over-indulge.
The Day Of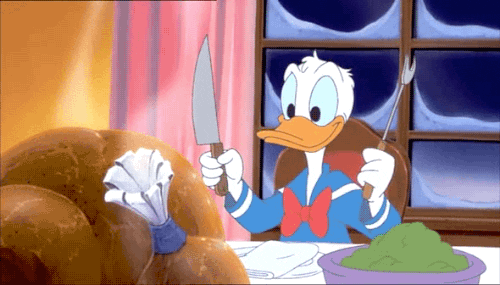 One thing that's very tempting to do on days of big meals such as Thanksgiving and Christmas is to skip breakfast. Shea Nuckols urges us not do so! This will lead to super low blood sugar and extreme hunger, where you'll end up eating way more than normal.
Another tip? "Slow down and savor the food," suggested Shea. It's common to just scarf down the huge plate you've made, but if you take the time to truly taste and enjoy those special meals — you'll find that you won't eat such a large amount. You've heard the saying: your eyes are bigger than your stomach!
Takeaway — Go slow, but still enjoy yourself.
Post-Festivities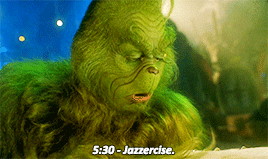 The day after a holiday can be a huge struggle, whether it be a food coma, drink hangover or a mix of both. This is why it's best to make a meal plan before the day comes, so that it's that much easier to hop back into a regular, nutritious routine! Decide what you'll eat for those three meals and you'll be feeling back to normal at a much faster rate.
Shea also mentioned that doing a 2-3 day "cleanse" after a holiday can be very beneficial for some.
Takeaway — Create a plan for the days after so the transition is quicker!
Now that you know how to maintain your summer bod this winter, it might be a good idea to get a beach trip planned for next year!